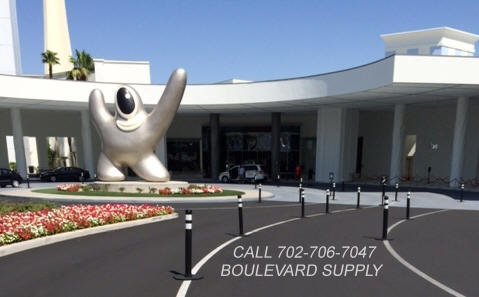 We have portable bollards available for sale. When fixed concrete or steel post bollards are not an option, you can set up these portable bollards in seconds. (Technically they are delineators.) These are attractive and classy reflective traffic control posts that can be used day or night in your parking lot, parking garage or valet. An ideal choice for restaurants, hotels or where ever appearance and quality are a priority.
$21.95 each plus shipping, INCLUDES 12 lb base
New Design – they now have a molded handle
46″ High, 4.125″ Post w/ Two Reflective Collars
RED is also available
MINIMUM ORDER OF 20 REQUIRED FOR SHIPPING
ORANGE DELINEATORS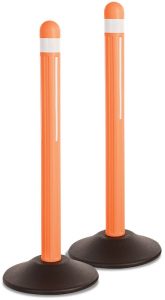 Orange delineators feature both wrap around reflective collars and reflective vertical stripes. The sleek rounded top design of these orange delineators won't make your valet area or parking lot look like a construction zone.
Height: 39″High
Post Diameter: 3″D
Base Diameter: 14.5″D
Net Weight: 6 lbs each (empty base)
Gross Weigh: 19 lbs each (filled base)
SOLD IN PAIRS:

$70.95 per pair

empty base + shipping / 

$79.95 per pair

full base + shipping