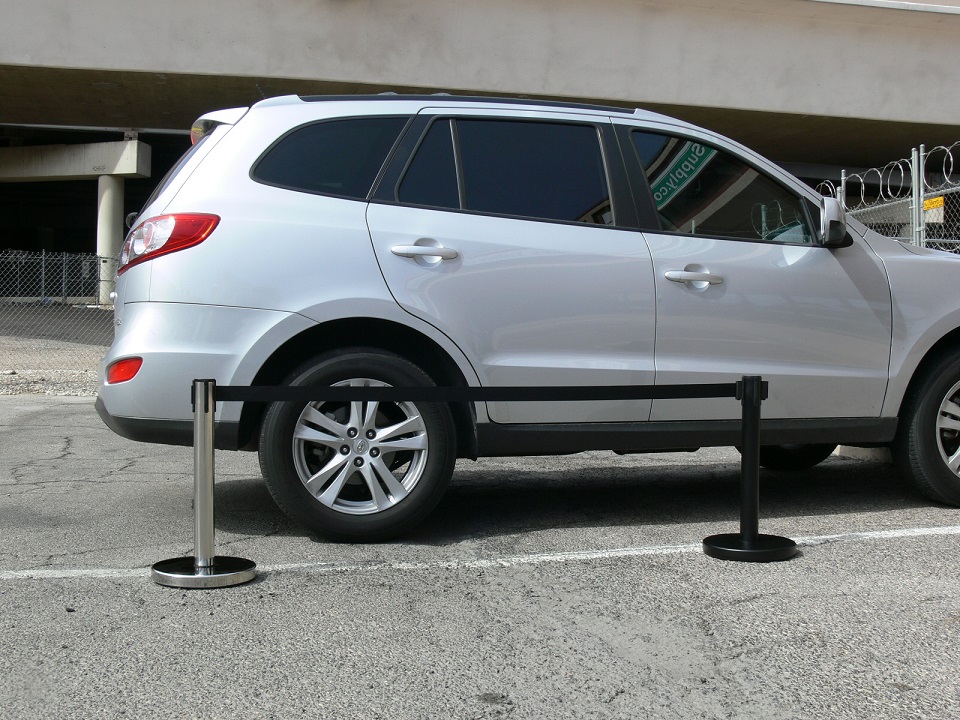 We offer short stanchions, non-visually obtrusive stanchion that measures 24″ high. These were designed specifically for show cars and museums. They are short enough to not block the view of your show car. Tall enough to provide a barrier between your car and auto show enthusiast.
STARTING AT $79.95 EACH + Shipping
24″ High (other heights are optional)
Chrome or Black Powder Coated
10′ Black Retractable Belt (Other Colors Available)
Discount on orders of 12 or more
We also have the standard 40″ classy looking post and rope stanchions and we also have our durable retractable belt stanchions that provide a sturdy barrier around your vehicle.
OPTIONAL: Custom belt printing is available. Add your logo or message to each retractable stanchion belt on one side or both sides.
$50 set up fee + $2.00 for each logo. So if your logo appears 5 times on both sides of the belt, it would be an additional $20 per stanchion.
Need a different height? We can do that too.
PERFORMANCE TIP: Car show fans, especially the young ones, can get excited at times. You can avoid potential dents and disaster by placing the stanchions at a distance of more than the stanchion height away from your car.
EXAMPLE: If you purchased 40″ high stanchions from Stanchion Masters, we recommend you place them at least 46″ away from your car. This creates a nice buffer should someone knock over a stanchion towards your vehicle. It's a very rare occurrence but could happen.