We have custom wood stanchions that are actually metal with a premium wood grain finish. The wood finish stanchions are designed for indoor and outdoor use. We recommend braided poly ropes, braided hemp or naugahyde ropes when used outdoors.
These wood stanchions are a favorite of both National Parks, State Parks, zoos and animal habitats all over the country. Just to name a few… If you have been to the Grand Canyon, Yosemite, Shenandoah, Sequoia or Glacier, you may have seen our stanchions in action.  Many hotels, restaurants and venues with either wood or western themes have utilized wood stanchions from Stanchion Masters® and also the Tensabarrier Hitching Post.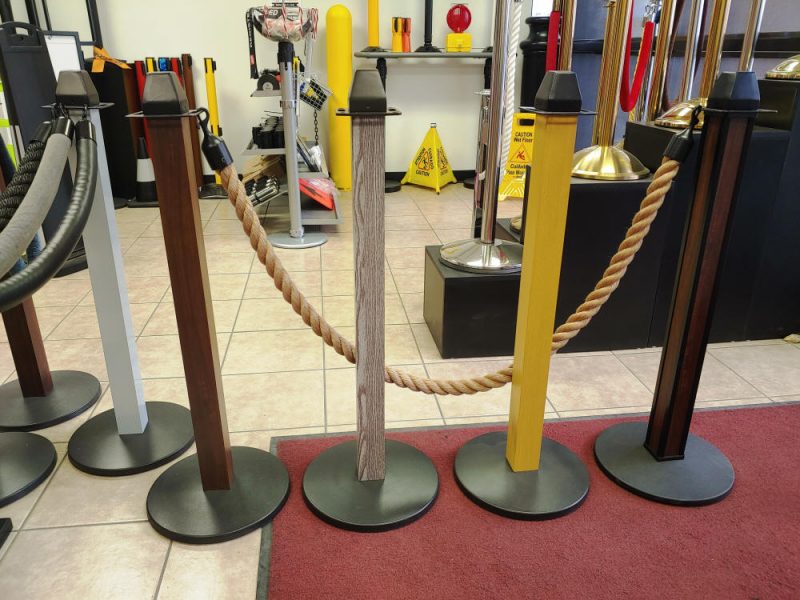 The stanchions above are samples of some of the wood finishes we can apply to aluminum posts. Brown woods, gray wood, blonde wood and various other finishes are available on our rugged outdoor/indoor wooden stanchions.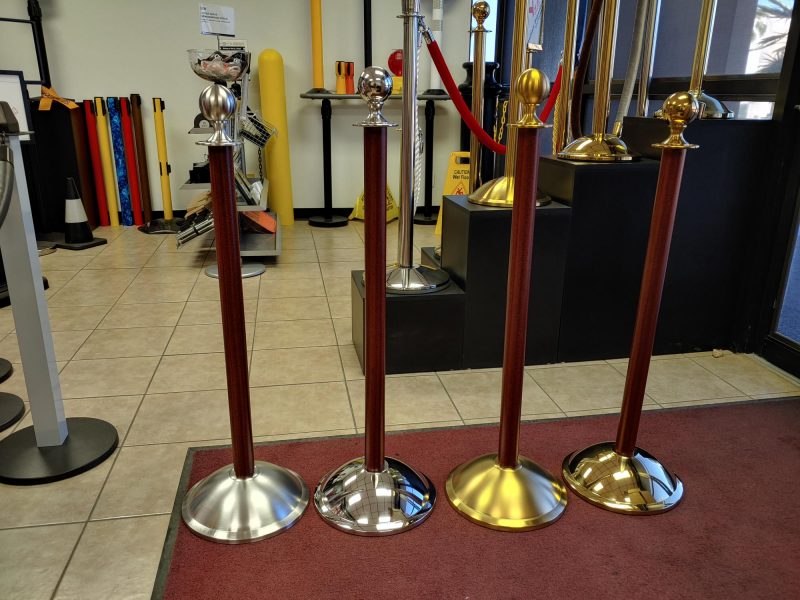 These Mahogany rope post barriers above are a must see in person. Stop by the Morongo Casino and Resort if you are in between Palm Springs and Los Angeles. You can actually see the real Mahogany wood post they previously purchased at a much higher price and the Faux Mahogany post stanchions we shipped them. The Mahogany post is actually a stainless steel post that has been powder coated and then the mahogany film is baked on to the post. Highly durable, classy and everyone thinks they are real wood until they tap on them. Very easy to maintain! Other wood finishes are also available.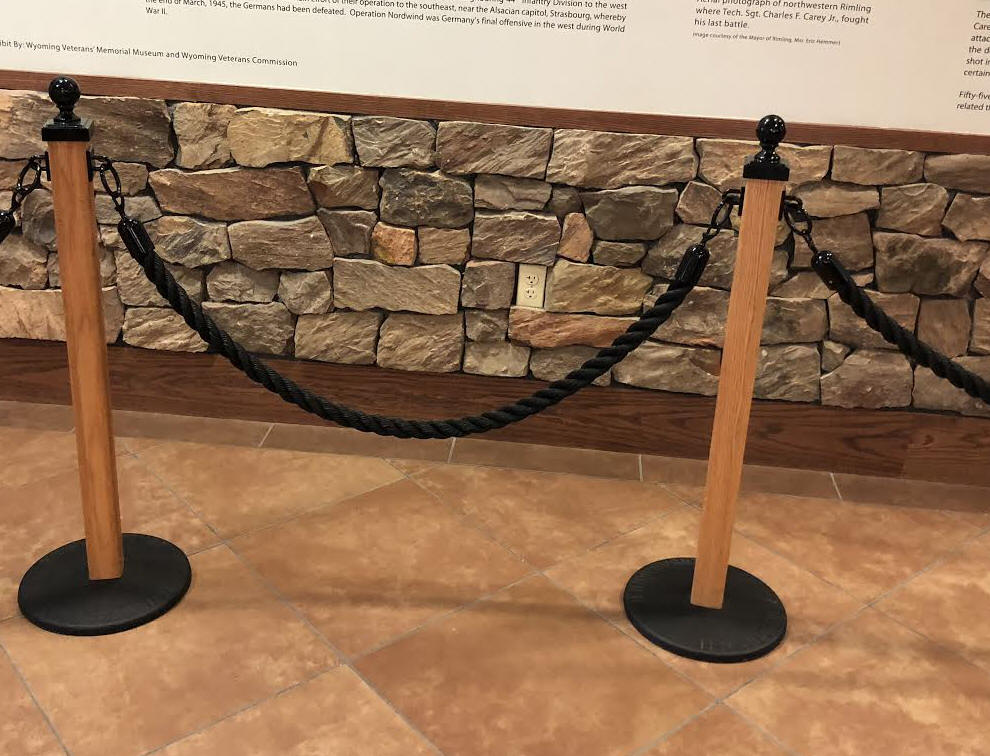 These Tensabarrier Hitching Post stanchions above are real wood, 2.5″ square post.