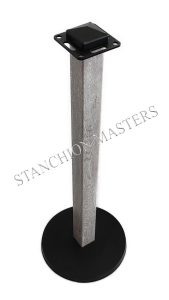 When it comes to transforming a farm, barn, or ranch into a stunning event venue, the possibilities are endless. These rustic and charming locations have become increasingly popular choices for individuals looking to create their own event spaces or start their own event hosting businesses. Whether it's a picturesque farm with rolling hills, an old barn with its weathered charm, or a sprawling ranch with its vast open spaces, these venues offer an idyllic backdrop for weddings, intimate parties, and corporate functions.
However, the key to successfully setting up your rustic event venue lies in the meticulous decoration and equipping of the space. And that's where Stanchion Masters® comes in. As a manufacturer of crowd control posts, we offer an extensive range of post and rope options that are sure to elevate your venue's ambiance and functionality. With an abundance of post color choices available, we are proud to be your only choice for rustic crowd control and decorative post and rope solutions.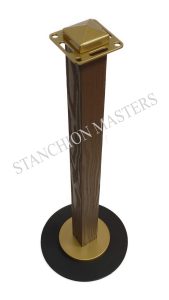 By incorporating Stanchion Masters® post and rope products into your event venue, you can effortlessly create perimeters, guide guests, and enhance the overall aesthetic of your farm, barn, or ranch theme. Our durable indoor outdoor stanchions, available in various colors and finishes, can seamlessly blend into the rustic atmosphere, adding an extra touch of elegance to any event. Whether you're aiming for a vintage, country-chic, or a modern country vibe, our versatile post and rope options can be customized to suit your unique style and vision.
So, if you're ready to transform your farm, barn, or ranch into a captivating event venue, trust Stanchion Masters to provide you with the finest post and rope solutions available. Discover the endless possibilities for crowd control and decorative accents, and let our products elevate your event space to new heights of beauty and functionality. With Stanchion Masters®, your dream rustic event venue is just a post and rope away.